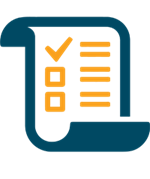 DuraMAT User Resources - Datasets
| | |
| --- | --- |
| Project ID | 48c8b0e9-62f2-4d89-a6db-9b59e1be52c7 |
1 Resource

Document to be filled out by researcher to request creation of a DOI (Digital Object Identifier) for a public DuraMAT data set to be used as a citable reference.

4 Resources

A dataset for help and tutorial documents

2 Resources

The pv-terms project contains nomenclature for PV-relevant terms that are used in modeling and data analysis for PV systems. The pv-terms project is a work in progress. The team...